I wasn't able to read as much as I would have liked last year. 30 books seems like a good tally, but a number of these books were very short, and I don't think I tackled any books bigger than around 400 pages. Rather than go for the traditional ranked list, the books listed below are notable / memorable to me for some reason.
Best Audio Experience – The Vagrant by Peter Newman. Narrated by Jot Davies.
If not for the excellent performance by Jot Davies, I would have given up on this book about a third of the way in. The start of The Vagrant is slow and a little confusing with a steep learning curve, a problem that seems to always be exacerbated in the audio format. Jot Davies allowed me to overcome these obstacles, and by the end I couldn't believe just how much I enjoyed the story crafted by Peter Newman. The Vagrant is a simple story on the surface, a mute man with a baby and a goat trying to outrun a demon horde and reach sanctuary in the north, but look a little closer and you can see just how deep and complex this book actually is.
Best Young Adult Book – Six of Crows by Leigh Bardugo
This book is marketed as Young Adult but could easily slot into many marketing labels such as straight up fantasy or maybe even "Grim Dark". It is a heist story set in a world based upon Northern European / Scandinavian / Russian countries, full of magic, humour, adventure, torture, romance, and cunning, where the stakes are high but the rewards are worth it. I'm not really a fan of Bardugo's previous trilogy, a friend of mine describes it as Russian Twilight, but I could barely put this book down.
Best Non-Fiction Book – Elon Musk: Tesla, SpaceX, and the Quest for a Fantastic Future by Ashlee Vance
This biography of the enigma that is Elon Musk is equal parts inspiring and revealing. It's hard not to be swept away by the romanticism surrounding Musk and his vision for the future, hard not to be inspired by his work ethic and his single-minded drive to make things happen that others would say is impossible. But as Vance peels back the layers, you get to see that Musk is a damaged person, a man incapable of empathising with people, a man whose inability to rein in his arrogance results in continual undermining of his vision and work as foolish and insincere. Regardless of what you think about Elon Musk, there is no doubting his drive to reshape the world.
Most Painful Book To Read – Twenty Trillion Leagues Under The Sea by Adam Roberts
I like the way Adam Roberts writes. I like his big ideas and his bold execution. I did not like this story. An obvious homage to the Jules Verne classic, this book is designed for scholars of Verne and those literary classics, and offers very little to those who have not studied the classics. That's fine, it doesn't make this book a bad book, it just means most of the story went over my head.
Biggest Disappointment – The Heartland Trilogy by Chuck Wendig
The Heartland Trilogy was Wendig's first attempt at writing stories targeting the Young Adult market. That's not a bad thing, and that wasn't the problem with this book. Or maybe it was. The problem with this trilogy was the weak plot, shitty characters, and the fact that my enjoyment would go from bottom of the basement to soaring then back to bottom of the basement again. I'll keep reading Wendig because he has great style with his prose, but I've been burned, and will now be forever cautious.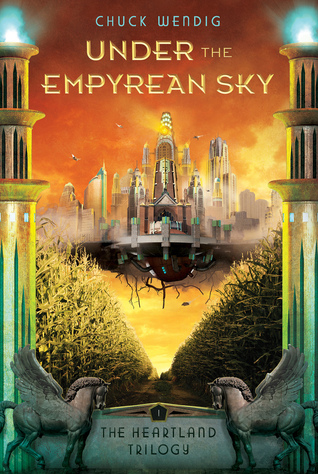 Biggest Shoutout – Aftermath by Tim Marquitz
I find it difficult to put things on a list that are either by Ragnarok Publications (given my associations with them) or by my good friend Tim Marquitz (because I act as a sounding board for all the crazy ideas he wants to fit into his books). I'm aware that I have an inherent bias when it comes to Ragnarok and Tim. But fuck it, Tim's books are awesome and Aftermath, the ninth book in his Demon Squad series, shows just how far he has come in such a short amount of time. I cannot speak highly enough of the series or the author, you just have to trust me on this.
Best Character – Darrow from Red Rising by Pierce Brown
People like to have a whinge about "Mary-Sue / Gary-Stu" types of characters (those characters that are good at everything). They whinge about Kvothe in The Kingkiller Chronicles, the whinge about Rey in The Force Awakens. I pity those people and their inability to find joy in awesome people doing awesome things. Darrow is a Gary-Stu, born in the Red caste on the planet Mars, forced into a life of servitude in the Martian mines, Darrow is chosen to become the leader of the uprising, to have his modify physically modified so that he can pass as one of the Gold caste. Oh damn he is one competent dude, oh boy does he fuck some people up, and oh my how glorious it is to read about.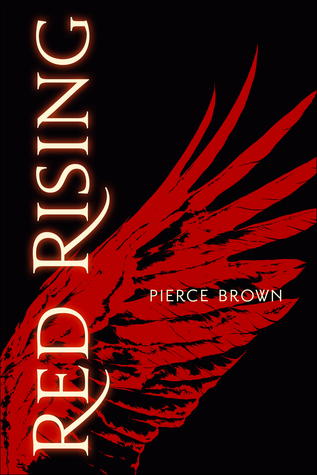 Best Cover – Residue by Steve Diamond – Cover design by Shawn King
The best thing about my association with Ragnarok Publications is seeing all the covers that Shawn and Joe Martin have put together and keep putting together. The evolution of their work has been amazing. I'm not talking about the art they commission, which is also awesome, I'm talking about how they come up with a design for the cover, how they decide on colour schemes, how they put together lettering that makes sense. The art belongs to the artist, but the cover belongs to the person who conceptualised what it should look like, and Shawn deserves as much praise as can be handed to him. Residue is my favourite cover by Shawn that is out there for everyone to see. There are some covers that will be revealed this year that blow Residue out of the water, and that's saying something.
Most Memorable Sex Scene – The Barrow by Mark Smylie
The sex scene involves two women in the middle of a brothel, a ribbon harness suspended from the roof, and a strap-on unicorn horn. Let your imagination do the rest…
Most Gruesome Scene – Andersonville by Edward M. Erdelac
Men are digging an escape tunnel from the civil war prison camp at Andersonville, Georgia. Our main character is being pursued by a demonic entity. The demonic entity decides to flood the tunnels with human blood. It's messy, and made me want to read more.
Best Book – The First Fifteen Lives of Harry August by Claire North, and Station Eleven by Emily St. John Mandel
Looking back on 2015, I could not split these two books. Harry August was an alternate history novel with fantasy twist unlike any I had read before. Station Eleven on the other hand was a far future post apocalyptic novel that focused on an idea that is often skipped over in these post-apocalyptic stories – once you get past the survival stage, how to do you actually go about living a normal life? Both books were published in 2014, but I only found out about them in 2015 because they both nominated for the Arthur C. Clarke award. All I can do is recommend that you read both books, because both of these books have so much to offer, will make you think about things from a different perspective, and might help you to appreciate the little things just a little more.